Awards Ceremony
Our Eighth Celebration of Our Inspirations in Law
– 8th November 2023 –
Venue: Clifford Chance, London
On 8th November 2023, NHY and Host Partner, Clifford Chance, invited patrons, sponsors, and guests from across the legal profession to gather together in celebration of 'Our Inspirations in Law'. It was a privilege to join so many inspirational women together in celebration of their peers, and a delight to see old connections reunite and new connections being forged.
We are excited to announce our 'Inspirational Women in Law' winners for 2023:
Jessica Powers • Reena Parmar • Louise Fisher
Maab Saifeldin • Kate Cheetham • Amy Evans
Rachel McPherson • Mellissa Akinya • Eve Botallico • Arina Stelmokaite • Jodie Hill • Gareth Peirce
… thank you for all the work you do to ensure equality and diversity continues to grow in the legal profession, and to inspire those who seek to follow in your footsteps!
Barrister of the Year: Jessica Powers
Jessica Powers is responsible for several initiatives focused on recruitment and retention at the Bar, such as the Social Mobility Mini-Pupillage and the Stephen Lawrence Day essay competition.
Internally, Jessica has put together an Equality, Diversity and Inclusion Committee. It has, at Jessica's instigation, commenced conducting an annual internal gender and race pay gap review for both staff and members, and has devised an internal Judicial and KC Appointments Mentorship scheme (which includes financial support for silk applications). Both of these initiatives have been put in place to increase retention of, in particular, female barristers.
She has re-written, and had approved by Chambers, a Parental and Long-Term Leave policy which offers generous financial benefits to all barristers who take parental or adoption leave, or who need to take long-term leave by reason of ill health or caring responsibilities.
Champion of the Year: Reena Parmar
Through her role at The Law Society's Disabled Solicitors Network, Reena Parmar has mentored students from diverse backgrounds, raising awareness of diversity within the capital markets sector and contributing towards Freshfields Bruckhaus Deringer's D&I efforts.
Reena's leadership in the DSN and her role as co-chair of Freshfields Enabled Network has been transformative, promoting and encouraging the profession to foster a more inclusive and gender-balanced profession.
CILEX Lawyer / Chartered Legal Executive of the Year: Louise Fisher
Louise Fisher qualified as a CILEX lawyer while juggling a young family. Her tenacity and determination have inspired her colleagues, particularly as she is the only CILEX qualified lawyer at her firm. Here she hopes to inspire future female CILEX professionals.
Humanitarian Advocate of the Year: Maab Saifeldin
Maab Saifeldin came to the UK in 2007 as a refugee and is now a trainee solicitor. She has worked as a Lead University Coordinator of #WOKEWeekly at Lancaster University, exploring topics from racism to violence against women. She also recently spoke at an All-Party Parliamentary group session on the Darfur genocide, raising awareness on the use of rape as a weapon of war, leading to the sexual assault of thousands of girls and women. She is determined to continue to use her voice to urge for a solution.
In-House Lawyer of the Year: Kate Cheetham
Kate Cheetham is the Chief Legal Officer and Company Secretary of Lloyds Banking Group. She has been heavily involved in the Inclusion & Diversity agenda throughout her time at the Group including previously as co-chair of Breakthrough, the LBG's women's network which has a membership of over 10,000 people.
Law Student of the Year: Amy Evans
As an Allen & Overy and University of Nottingham Law Ambassador, Amy Evans has candidly discussed studying and applying for graduate roles whilst battling mental health issues, seeking to break down barriers and encourage equality within the legal profession.
Since March 2023, Amy has been working on founding Able: a platform designed to help neurodivergent and disabled students navigate the early careers sector.
Legal Academic of the Year: Rachel McPherson
Rachel McPherson is the co-lead of the Women in Law Project (WILP). The project is a collaboration between the University of Glasgow and Glasgow Caledonian University, which seeks to research the history, document the present, and advocate for the future of women in law in Scotland. From hosting events exploring intersectional diversity in the profession to curating an upcoming exhibition on the early pioneers, Rachel embodies feminist principles in her academic work. Her legal research also has a feminist focus, and she is currently undertaking a number of projects looking at intimate partner homicide and legal responses to domestic abuse.
Mentor of the Year: Mellissa Akinya
Mellissa Akinya is a Senior Lawyer and Diversity and Disability Officer at Government Legal Department. She has mentored hundreds of aspiring Lawyers and has successfully lobbied and campaigned to open up the lawyer recruitment to CILEX qualified applicants and those who qualified as solicitors by alternative means. Mellissa is also the founder and Director of Black Lawyers Circle, an organisation which currently has 1000 members that seeks to unify Black and ethnic lawyers from all areas of the legal profession.
Paralegal of the Year: Eve Bottalico
Eve Bottalico has taken strategic action to drive awareness of women's issues within her company following the launch of the company's women's network. Eve has worked with colleagues across the business to address inequalities and to promote the use of inclusive language in the workplace. Despite being a junior employee, she was not intimidated by the scale of the task and took action. In an effort to find solutions in order to foster safe work environments, Eve took to mentoring and efforts to ensure women in her workplace were met with the respect they deserve.
Rising Star of the Year: Arina Stelmokaite
Arina Stelmokaite is a Solicitor Apprentice at Allen & Overy. During her first year at the firm, she has been an active member of the Gender Equality Network (GEN) and A&Out, their LGBTQ+ network. Throughout her involvement, Arina has attended multiple events to build connections with senior legal professionals in order to share lessons on how to break into law with her junior legal community. Arina has also frequently volunteered for Smart Start, an access scheme for socially-mobile year 12s. In her spare time, Arina is an Events Coordinator for GROW Mentoring. In this role, she helps to organise events for aspiring lawyers and corporate partnerships, one of which was the International Women's Day Empowerment Morning.
Solicitor of the Year: Jodie Hill
Jodie Hill is a neurodivergent solicitor, ED&I consultant, training provider, author and campaigner. She launched a law firm in 2018, with the founding principles of mental health and wellbeing at its heart. Jodie enables and encourages staff to take paid time off as as wellbeing days, to promote selfcare. Jodie provided coaching to the two female senior associates during their maternity leave and upon their return to work in order to support them. She also created bespoke training and adjusted their targets to help them get back up to speed following their maternity leave. The firm has also partnered with The Jordan Legacy in 2021 to train 100 Mental Health First Aiders, giving profits to the charity to re-invest into its workplace suicide prevention mission, and, more recently, Fertility at Work Matters for a Northern roundtable, featuring prominent local public and private sector leaders, to aid the conversation around fertility issues at work.
Lifetime Achievement Award: Gareth Peirce
In 45 years as an English solicitor, Gareth Peirce has been involved in some of the most iconic human rights cases in recent British legal history: the Guildford Four, the Birmingham Six; the family of Jean Charles de Menezes, who was shot dead at Stockwell tube station in a bungled terrorism raid; Moazzam Begg, who was detained in Guantánamo Bay and, most recently, Shamima Begum.
Gareth Peirce's studied at Cheltenham Ladies' College followed by Oxford University before working in the United States, where, as a young woman, she was a journalist covering Martin Luther King Jr. and the civil rights movement. Inspired by his example, she returned to London in 1970 to study law, specializing in human rights.
On returning to the UK, she took a postgraduate course at the London School of Economics. She qualified as a solicitor in 1978, working with the late Benedict Birnberg. Gareth Peirce trained and is now the senior partner at the firm she's spent all her legal career at- Birnberg Peirce and Partners. Mother of 2.
The case of the Guildford Four made headlines around the world and was given the Hollywood treatment in the film, In The Name Of The Father.
She is being recognised for her commitment to human rights and civil liberties and for fighting to always keep justice in the balance – a legendary force in the legal profession, always moving the focus from herself to her clients. She is a solicitor whose battles against miscarriages of justice have changed legal history.
We have been inspired by her fearlessness throughout her career and the huge impact she continues to make at a time that the rule of law and human rights continue to be under attack. Her achievements continue to be a huge source of iinspiration to others and at a time of crisis in the criminal justice and legal aid systems, those coming behind us to take inspiration and feel they can pick up the baton from her to do such critical and important work for us all.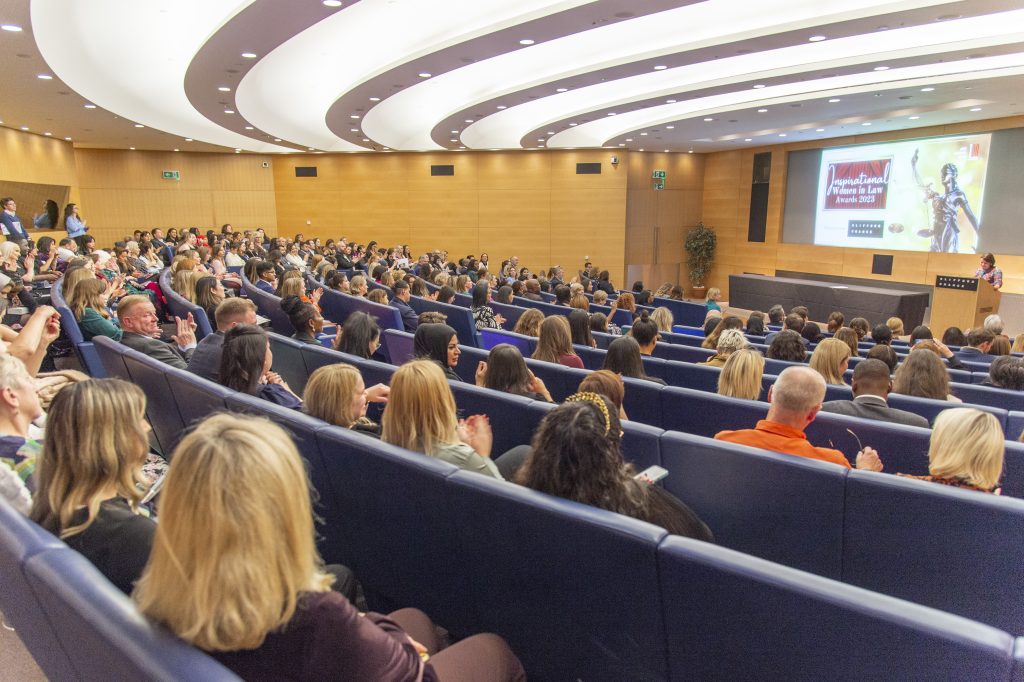 A special thank you to our excellent keynote speakers for the evening: Lady Chief Justice Carr, HHJ Anuja Dhir, Gareth Peirce, and Baroness Kingsmill.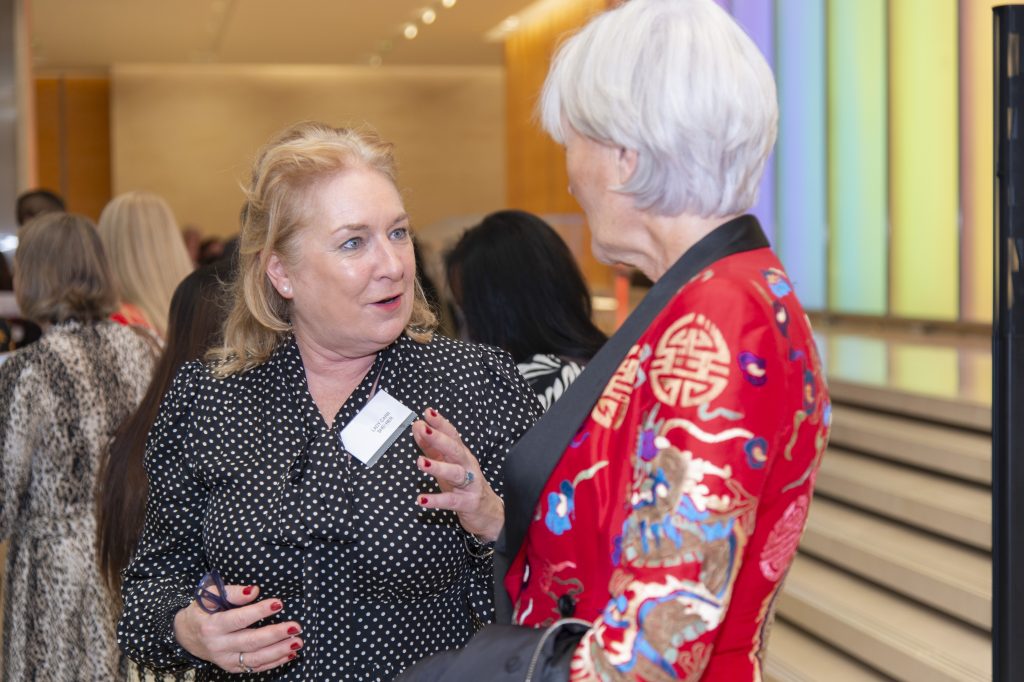 A final thank you to everyone who joined the evening – we are already looking forward to meeting again in 2024!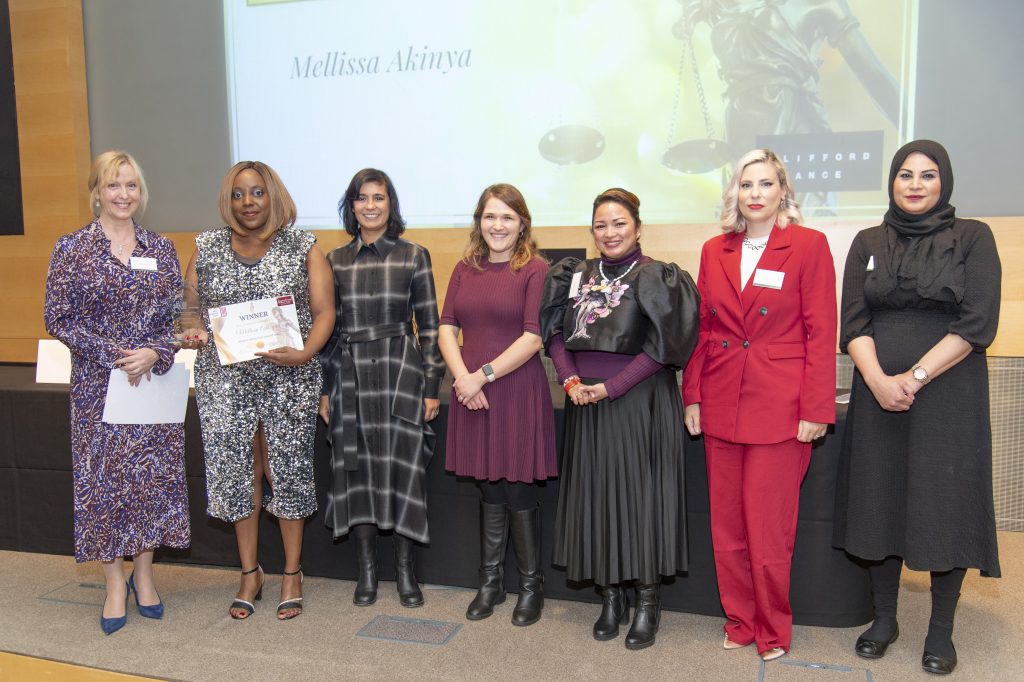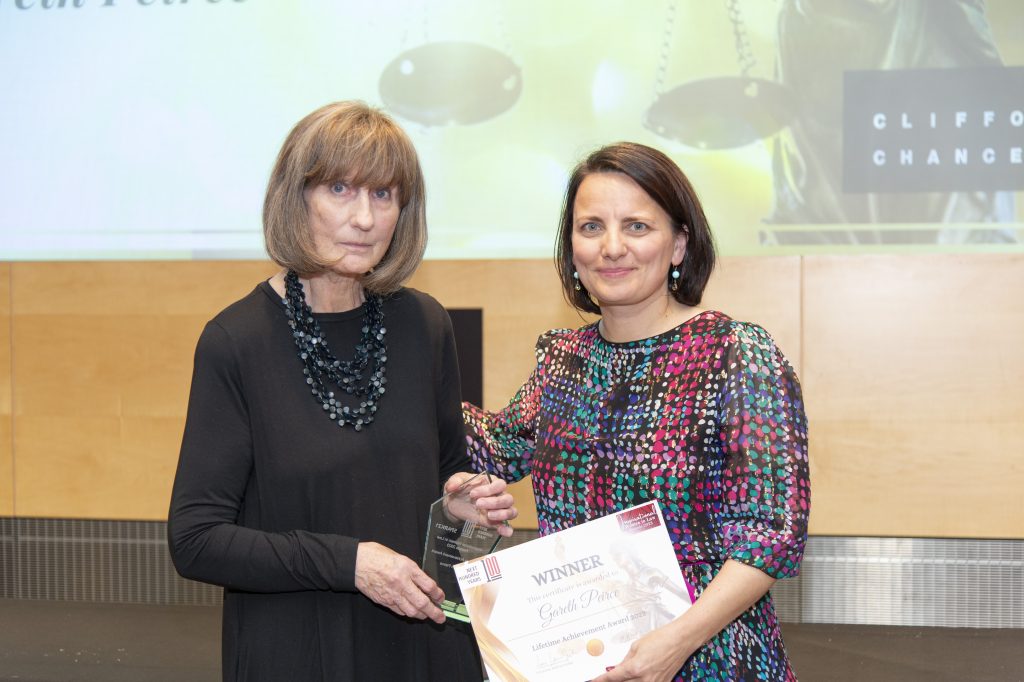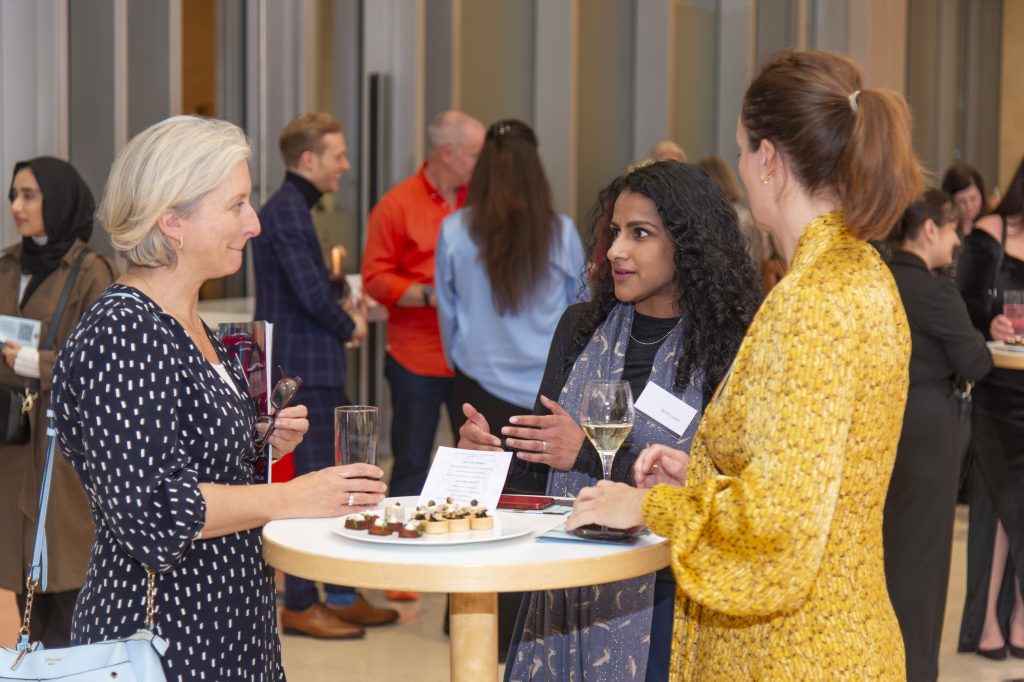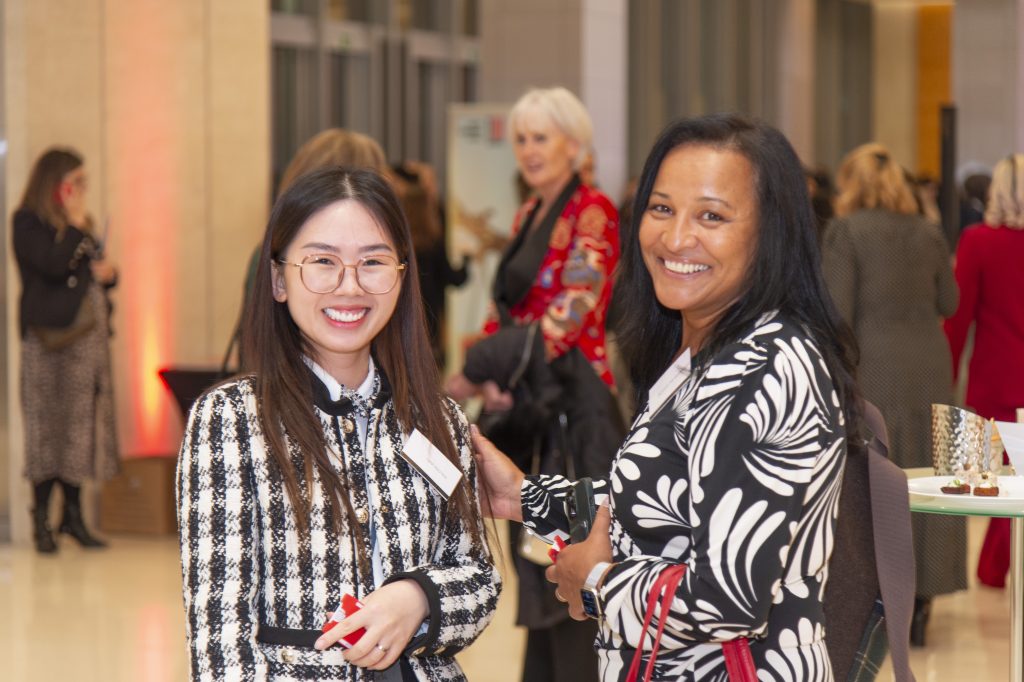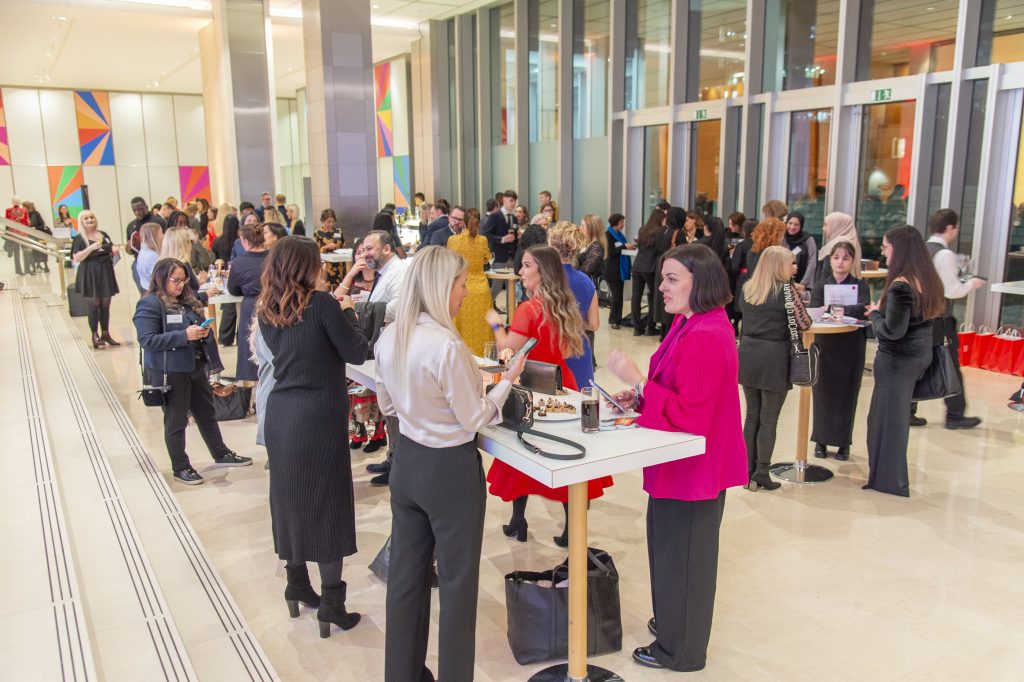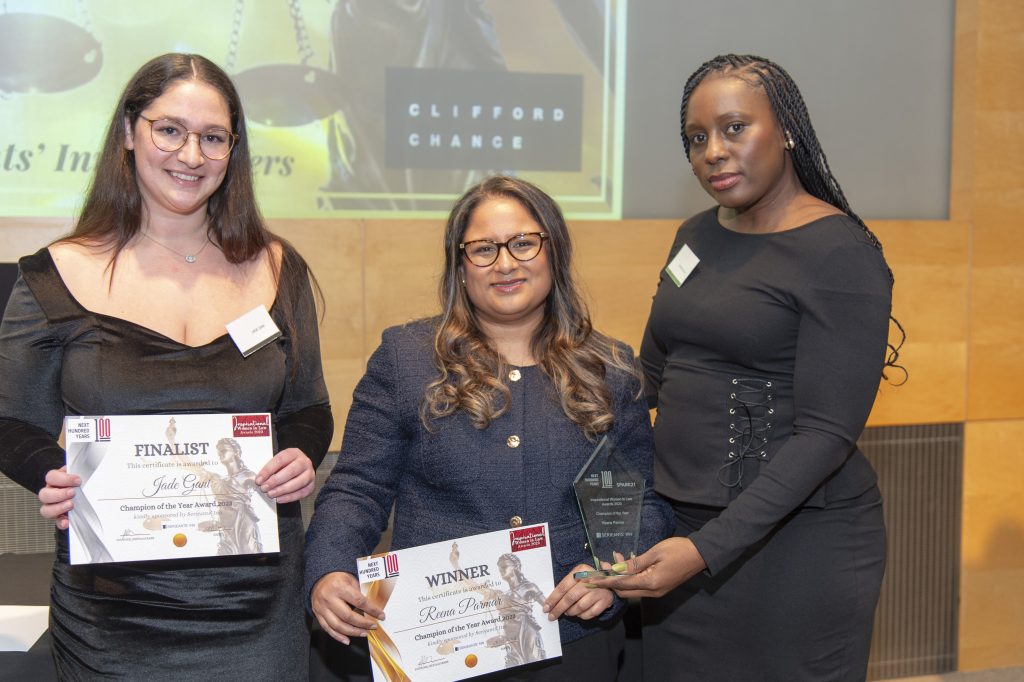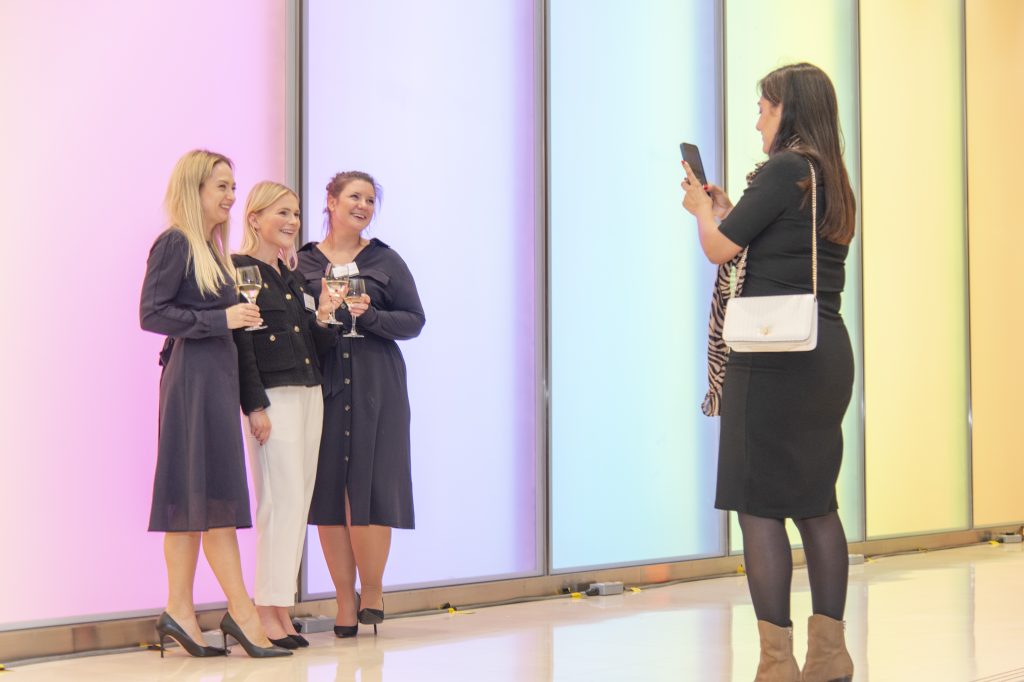 All photos © Marcos Bevilacqua