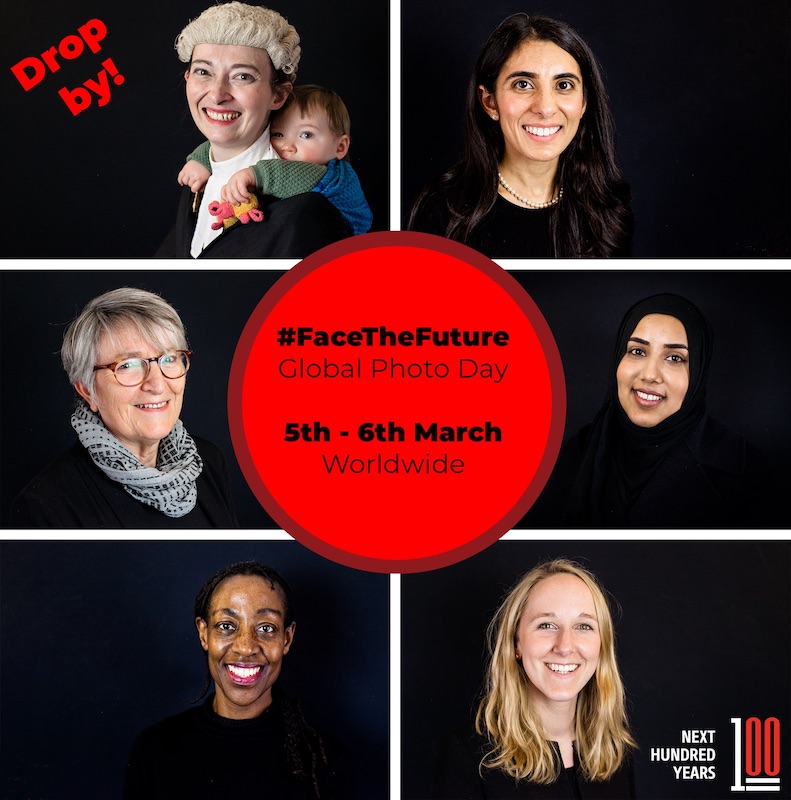 The #FaceTheFuture campaign aims to capture images of people in the legal profession from around the world in order to build a comprehensive library of the face of law in 2020. The aspiration is to photograph the faces of 1000 people.
Photographs will be used as part of the #FaceTheFuture campaign, shown virtually on a website and in a physical exhibition. We thereby aim to show the varied and diverse face of women in law today and the male champions that support them.
Release Form
We require everyone taking part to sign a release form agreeing to be part of the project but also so that we can email everyone their photograph after the campaign too. This can be done ahead of time and the confirmation email you receive should be shown on the day to confirm this has been done. Otherwise, this can also be done on the day via a smartphone or other device.