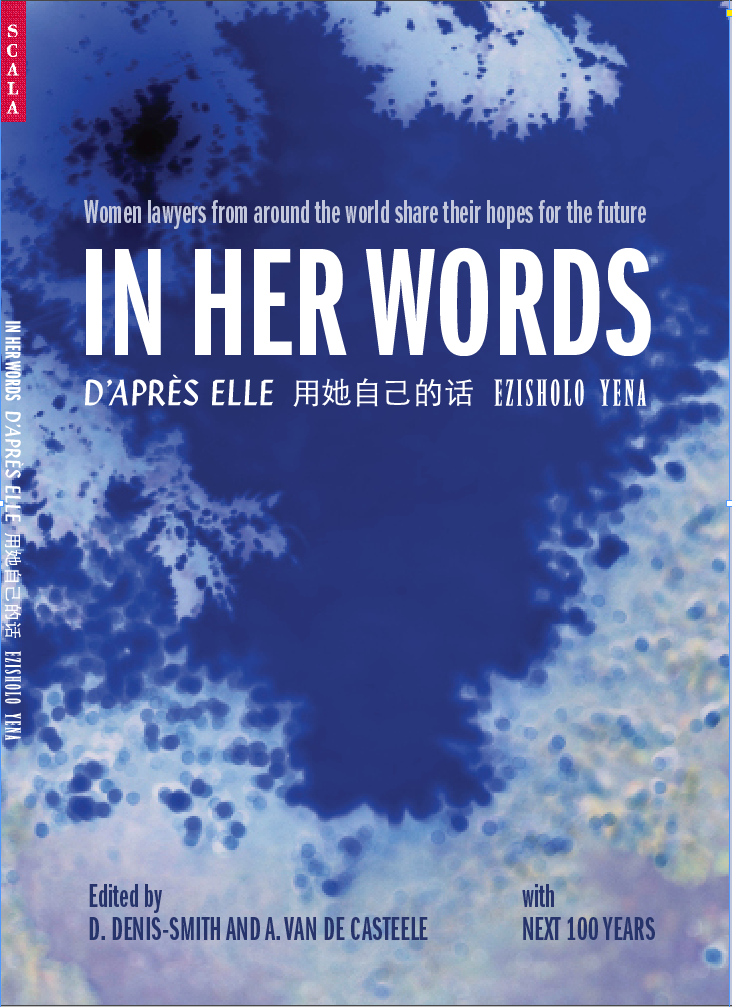 A snapshot of women in law from around the world
In Her Words is a unique snapshot of women in the legal profession from around the world at a defining point in their history: following a century of progress but in the midst of a global crisis causing profound uncertainty.
For International Women's Day 2020, women gathered in six continents to have their photographs taken as part of the 'Face the Future' campaign – a celebration of gender equality and diversity in the law. Little did they know that these celebrations would be occurring on the verge of the COVID-19 pandemic, which has had a profound effect on women and threatens to undo decades of progress. In Her Words features the portraits and written reflections of this diverse group of women, all united by the legal profession, on the extraordinary times that followed that photoshoot and what they expect for the future.
"This is purposefully a collection of portraits and subsequent reflections by ordinary women lawyers reflecting on their hopes for the future as the pandemic forced them to stop and stand still for longer than any of us could have envisaged on those special days in March 2020. We are delighted to create this physical memento of 2020 so future generations may understand the legal world as it was for us." – Dana Denis-Smith
'In Her Words' is now available to order! To buy 1 of 100 signed copies this March (£7), click the button below & stay tuned for more details.
All proceeds will go to our charity and help make our work championing women in law possible.