A Centenary Celebration of
Our Inspirations in Law
– 1st November 2022 –
Venue: Clifford Chance, London
On 1st November 2022, NHY and Host Partner, Clifford Chance, invited patrons, sponsors, and guests from across the legal profession to gather together in celebration of 'Our Inspirations in Law'. It was a privilege to join so many inspirational women together in celebration of their peers, and a delight to see old connections reunite and new connections being forged.
We are excited to announce our 'Inspirational Women in Law' winners for 2022:
Angharad Price • Charlotte O'Brien • Sian Wilkins
Ella Watts • Sultana Tafadar KC • Keeley Lengthorn
Kishma Bolaji • Lucy Cole • La'Shaunna Williamson
… thank you for all the work you do to ensure equality and diversity continues to grow in the legal profession, and to inspire those who seek to follow in your footsteps!
Barrister of the Year: Sultana Tafadar KC
Sultana has demonstrated that it is possible for women facing intersectional discrimination to break through the glass ceiling. The first hijab-wearing criminal barrister to make QC, Sultana is a true trailblazer serving as an inspiration to many who wish to follow in her footsteps.
In-House Lawyer of the Year: Angharad Price
Angharad joined the Government Legal Department in 2021 and became the diversity and inclusion champion for the Knowledge and Innovation Group. Through her in-house role, she has worked hard to promote diversity and inclusion.
Solicitor of the Year: Keeley Lengthorn
After suffering from a devastating and traumatic loss, Keeley is now campaigning to change the Law so that everyone who experiences baby loss before 24 weeks will be entitled to paid time off as a matter of employment Law. We extend our most heartfelt sympathies to Keeley for her loss, and applaud her for her dedication and determination in making sure others do not have to go through the same experience.
Mentor of the Year: Sian Wilkins
Sian is the Civil Senior Practice Manager at Doughty Street Chambers and now heads the civil clerking team. She was nominated for her excellent mentorship skills, through which she has provided significant inspiration and encouragement to fellow women in the profession.
Paralegal of the Year: Ella Watts
Ella founded the Ladies of Law platform in November 2021. This is an educational platform which promotes women in Law, aiming to help and support women to succeed in the legal profession. According to her nomination, Ella 'reminds us that we can pursue our dreams in Law'.
Legal Academic of the Year: Professor Charlotte O'Brien
Charlotte is a pioneering legal academic. She is working to develop legal action research methods that provide legal advice to frontline advisers with complex welfare cases involving EU citizens. This award recognises her pioneering and inspirational work in the legal academic field.
Champion of the Year: Kishma Bolaji
Kishma is a first-generation University graduate, who founded and co-chairs the Birmingham Black Lawyers organisation. Through her work, Kishma has acted as an inspiration to many female lawyers who feel the profession may not be for them.
Law Student of the Year: La'Shaunna Williamson
La'Shaunna is a young woman going into her third year of her LLB Law Degree. During her academic studies, La'Shaunna has sought to increase diversity and representation around her, and to provide an inclusive environment for all to inspire each other. She will be doing a Paralegal Placement Year this coming year.
Rising Star of the Year: Lucy Cole
Lucy is COO of Grow Mentoring, a UK charity aiming to advance social mobility, diversity and inclusion in the legal profession, which has over 70% female membership. Lucy's nominator describes her as 'embodying everything that a proactive advocate is for others, especially women'.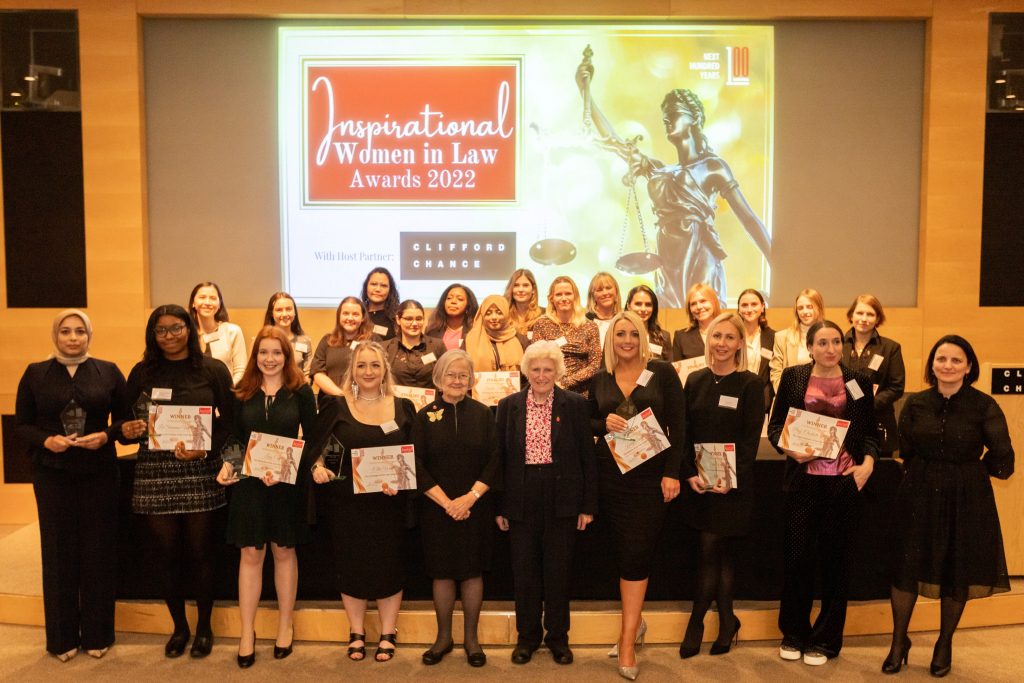 A special thank you to our excellent keynote speakers for the evening: Lady Hale and Lady Butler-Sloss. Two generations of 'firsts' who, in their respective speeches, acknowledged each other's role in opening the way for advancement for each other and the other women following close behind.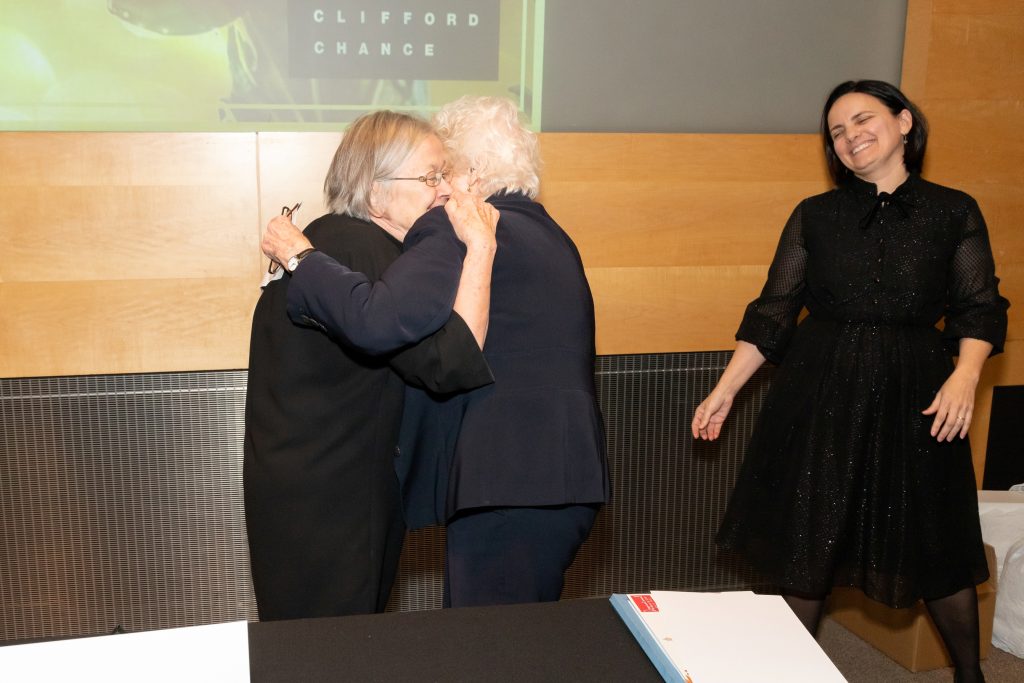 A final thank you to everyone who joined the evening – we are already looking forward to meeting again in 2023!
All photos © Marcus Jamieson-Pond