The winners of the Inspirational Women in Law Awards 2021 are: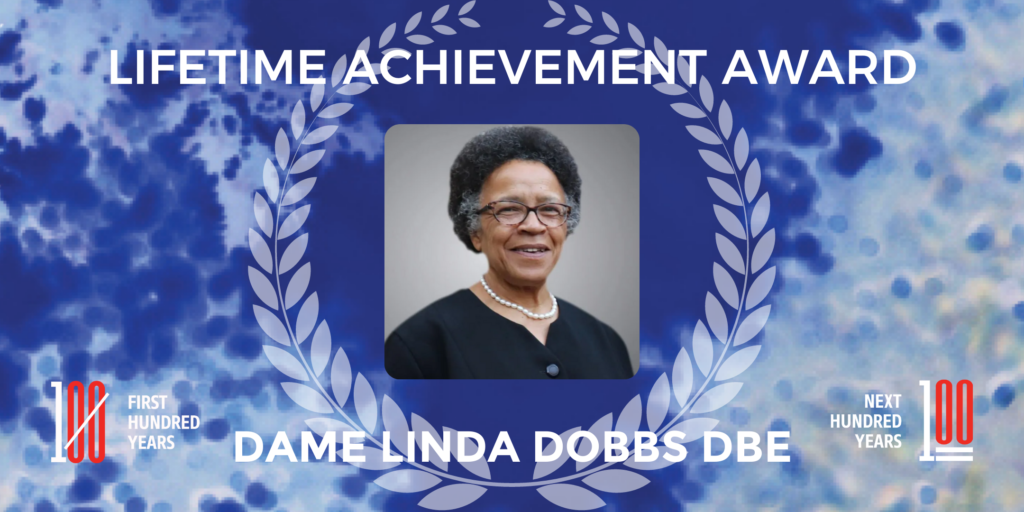 Following a successful career at the Bar, in 2004 Linda Dobbs became the first non-white high court
judge in the UK.
At the Bar she chaired a number of committees including the Race Relations, Equal Opportunities,
International, Professional Conduct and Professional Standard Committees. In 2003, she became the
first female chair of the Criminal Bar Association where she set up its first equality and diversity sub-
committee.
She has been involved in the training of lawyers and judges both in the UK and internationally for
over 20 years and is the director of training at the Judicial Institute for Africa, based at the University
of Cape Town where she is an honorary professor.
She has been named in the past as one of Britain's most powerful black women, has featured
regularly in the Power List 100 of Influential Black Britons and is now the chair of its selection panel.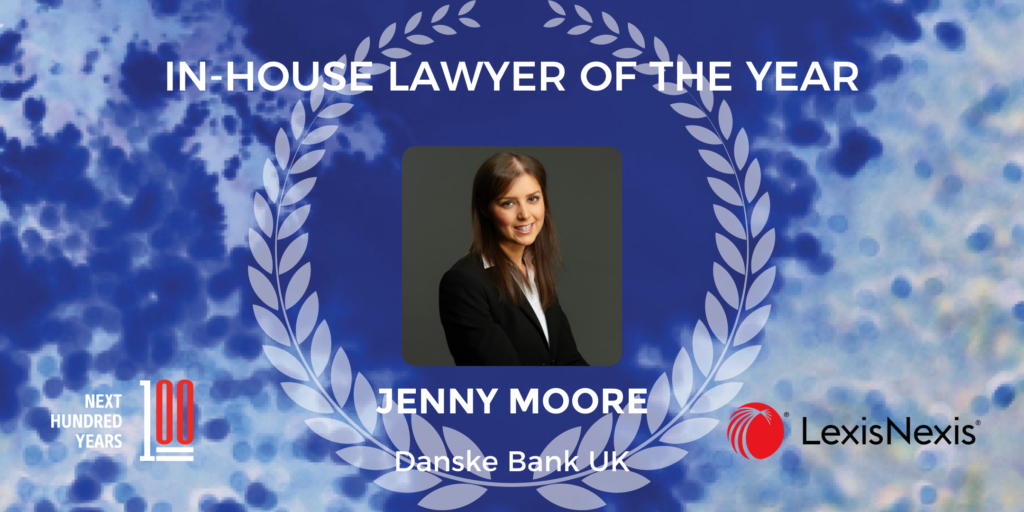 Jenny Moore, In-House Counsel, Danske Bank UK and Non-Executive Director for Women's Aid Northern Ireland.
During the pandemic Jenny sought to raise awareness of domestic abuse within the financial and legal services sector, providing support for victims and education for perpetrators. Danske Bank became the first private
sector employer in Northern Ireland to have a domestic abuse policy and support offering for colleagues.
Highly Commended: Vicky Harris, Head of Legal, Clarivate.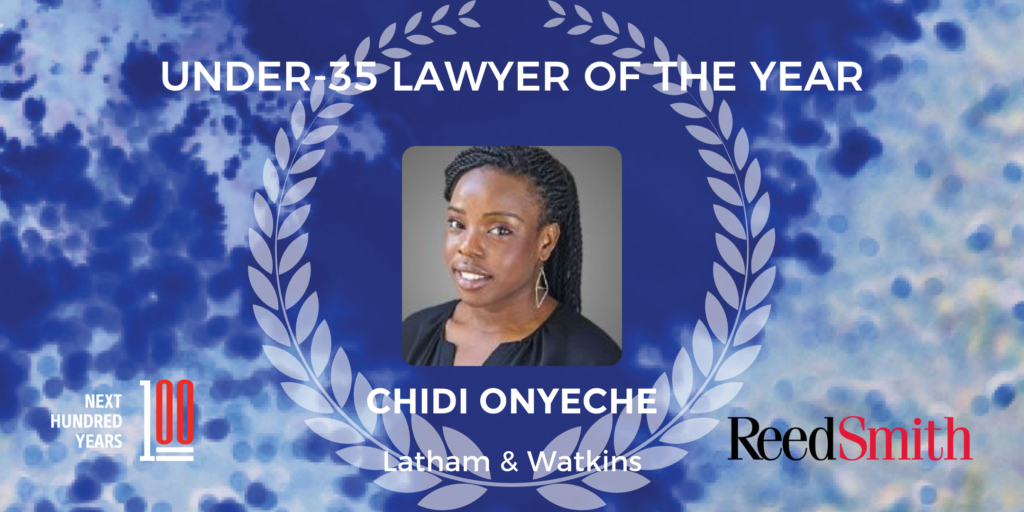 Chidi Onyeche, project development & finance associate, Latham & Watkins.
Chidi leads Latham & Watkins' Black Lawyers Group in London, mentors young lawyers and contributes to pro bono partnerships including the Making of Black Britain and the Joint Council for the Welfare of Immigrants, helping those impacted by the Windrush scandal.
Highly Commended: Katharine Landells, Partner, Withers.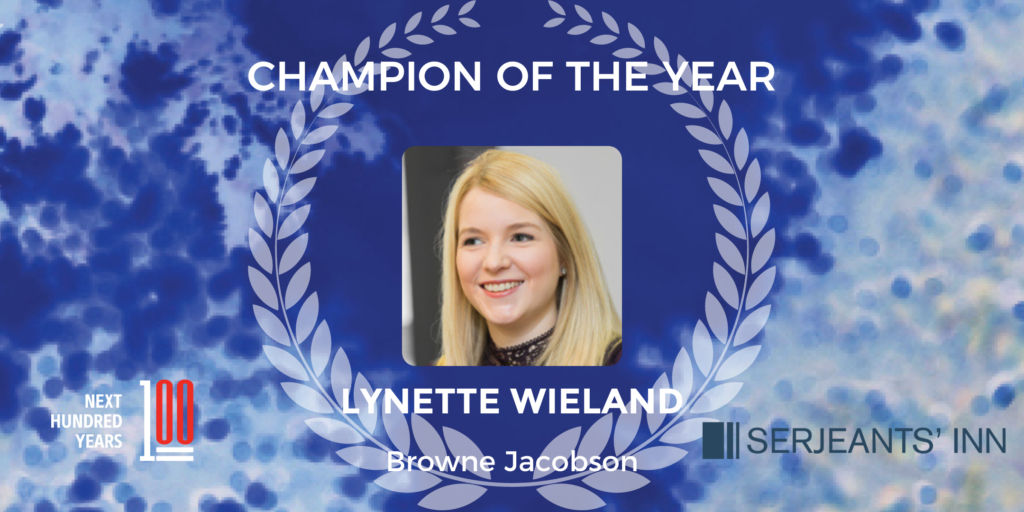 Lynette Wieland, Health Advisory and Inquests Associate, Browne Jacobson.
Lynette followed a non-traditional route into law, having no A-Levels, no financial backing, and being neurodivergent. She is a Law Society social mobility ambassador focused on raising the aspirations of students and graduates from non-traditional backgrounds.
Highly Commended: Amanda Millar, Past President, The Law Society of Scotland.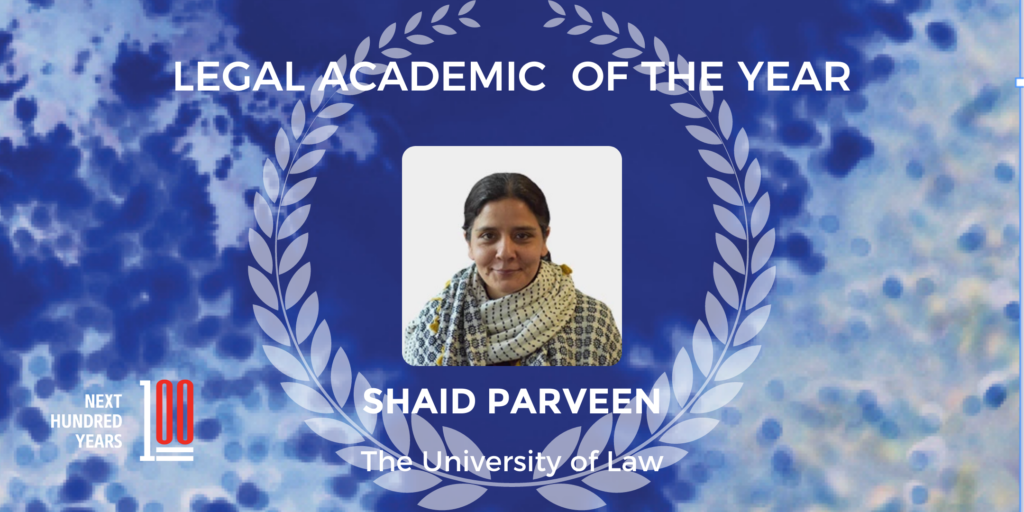 Shaid Parveen, associate professor, The University of Law.
Formerly a lawyer in private practice, Shaid chairs the Birmingham Law Society Race Ethnicity and Cultural Heritage subcommittee, is a member of the Social Mobility Committee and an assessor for the Law Society Family Law Panel.
Highly Commended: Nicole Pierce, Senior Lecturer, De Montfort University.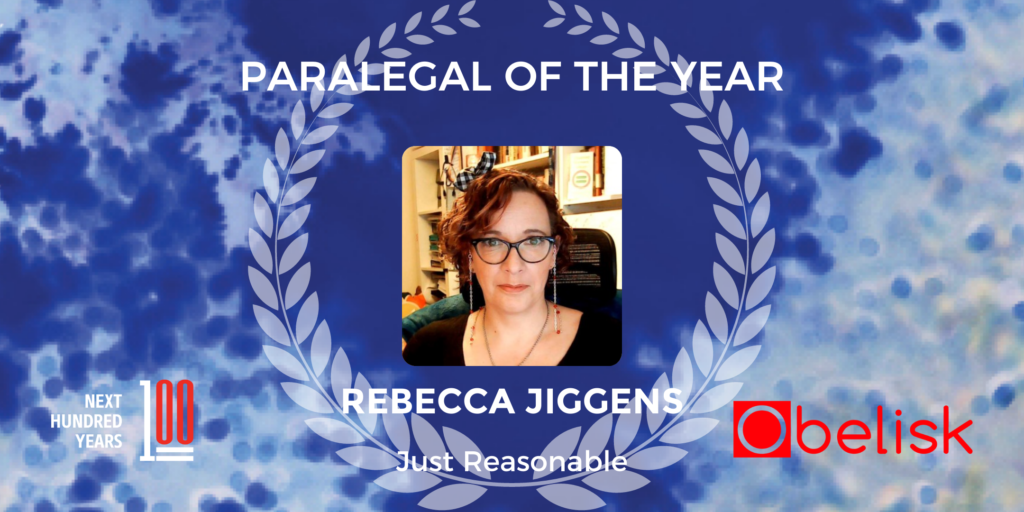 Rebecca Jiggens, paralegal and founder of Just Reasonable.
Rebecca, who has a disability, set up Just Reasonable, a non-profit company that provides compassionate, disability-led representation, especially in employment law. Challenging both ableism and sexism, she is a voice for vulnerable groups.
Highly Commended: Saadia Sharmin, Practice Manager, Black Antelope Law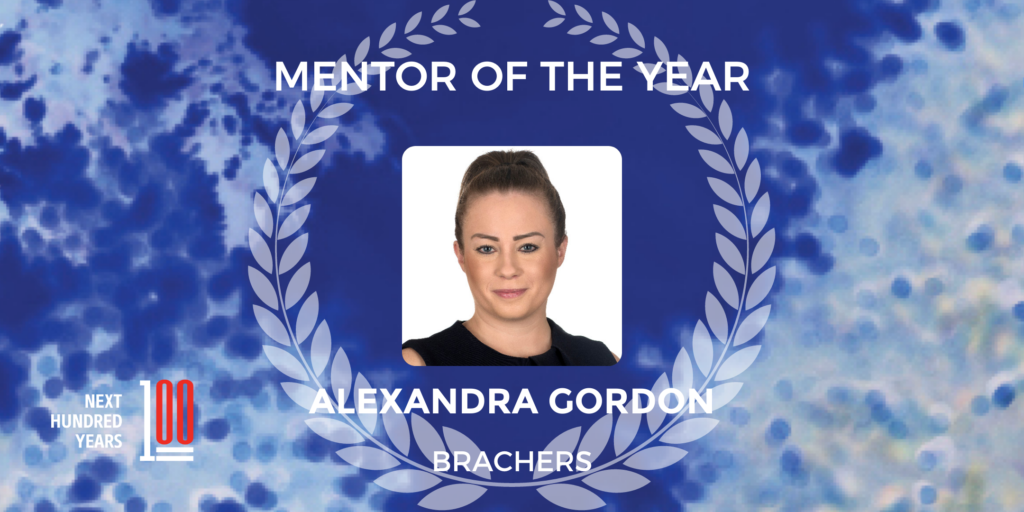 Alexandra Gordon, tax and estate planning partner, Brachers.
In 2010, Alexandra became the firm's youngest partner aged 34. She is the Kent Law Society president and director of Kent Law Society Services Limited. She is an adviser for the Kent Law Clinic at the University of Kent.
Highly Commended: Laura Coates, Legal Director, Clyde & Co.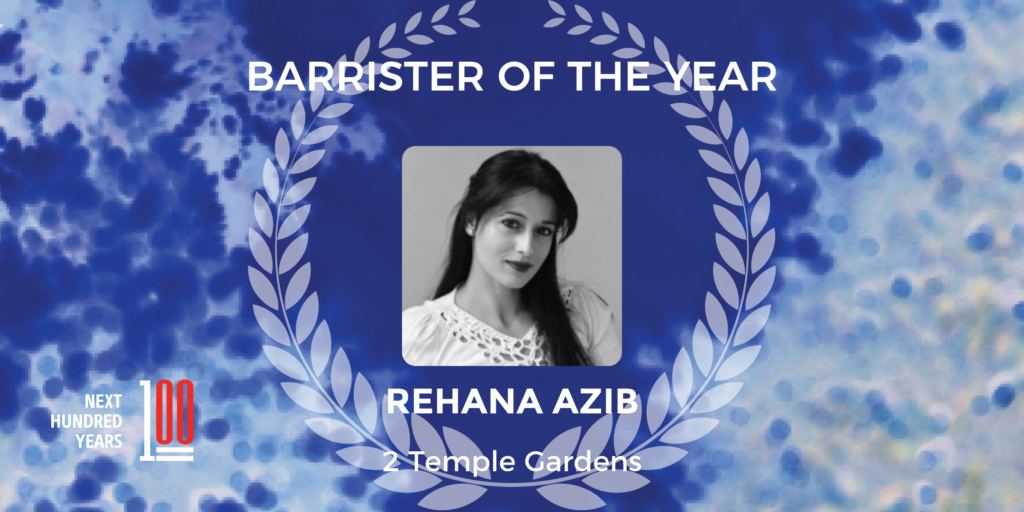 Rehana Azib, head of employment at 2 Temple Gardens and Master of the Bench of the Inner Temple. Rehana co-drafted the Inner Temple's equality code of conduct and a briefing for advocacy trainers on subconscious gender bias against women in advocacy training. She also mentors young women through the Inner Temple PASS scheme and her Pakistani community links.
Highly Commended: Diana Wilson, The 36 Group & Head of WICL policy committee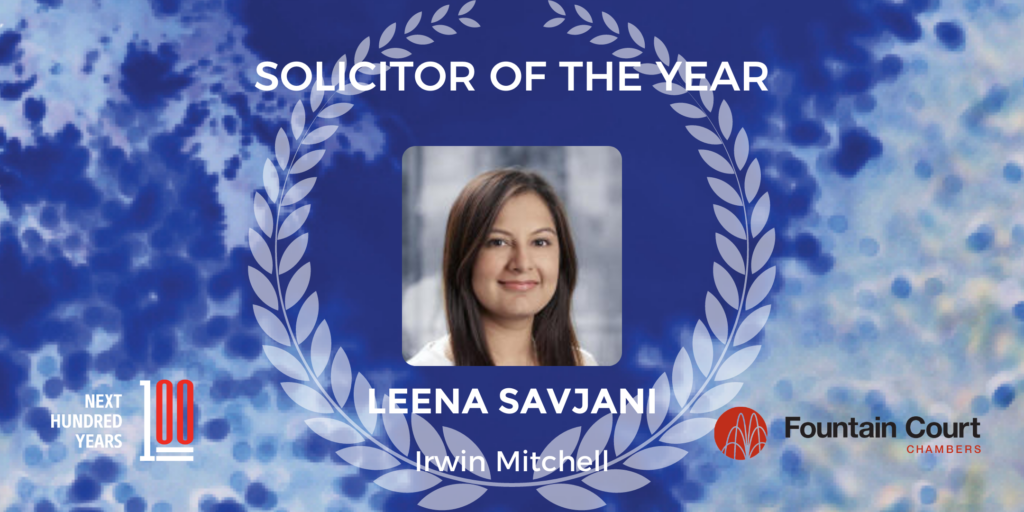 Leena Savjani, medical negligence partner, Irwin Mitchell.
Leena set up a race diversity group at the firm's Manchester office which has since grown into Irwin Mitchell's national race diversity group which she co-leads. Her "Let's Talk About Race" project has created a safe environment for colleagues to talk about race issues and driven change across the business.
Highly Commended: Katharine Landells, Partner, Withers.